The Month of March 2016, here at Murder Morgue Records & our Studio! Is Proving to Be Busy! If Your an Official Member of Our Mailing List! (how do I join? Simple! Go :HERE:).Then in this Months Morgue BackStage NEWsLETTER! You have gotten some insight of what is going on Behind the Scenes!" There is allot being completed and planned!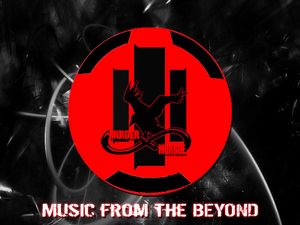 Later this Month, on March 22nd! Hex Fallen, will release two re-masters of some older material & tracks! Hex Fallen, is also finalizing the Hard copy version of: "BLACK CAT". At this Time? There has been a taste test special version, in his shop section :HERE: So Hold on to Your Seats! "BLACK CAT - by Hex Fallen - Hardcopy Version", is about to be Reality...

STREGATO's Artist Page! Will Be Up Between Now & Early April 2016! You will know all about them when they arrive! Currently? Murder Morgue Studio, is prepping a single & LP release for the group. The first album, will be a one of a kind for this band. Once? They have their full members. The style & genre, will stay the same, but alter some...

All of Our Official Artist & Host Artist, are hitting the studio hard & finishing some great music. We also are ensuring that the, "Rise of the Forbidden Ones" - Dates & Bookings Get Secure for the Summer & Latter part of this year! Hex Fallen & A.M., will also be updating imagery & partaking in massive photo shoots. Both are planning preparations for the release of two Official Home Grown Music Videos by: Murder Morgue Studio! Stay Tuned! We Can't Give Everything Away.... Like - Follow - Share All of Our Official Artists Social Media & this Website! Why? Because, Here & at All of Our Official Artist Social Media! You will be Seeing allot of News, Info, & More Details for this Month!