ON TUESDAY - FEBRUARY 23: THE FOLLOWING RELEASE:
To www.HexFallen.com & www.MurderMorgue.com: As Online Only Special Features and Sold Only Through Our Official Online Store the Morgue Store
:HERE: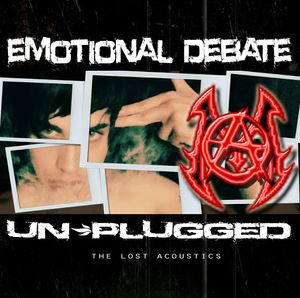 EMOTIONAL DEBATE - UN-PLUGGED, by: A.M. :
This online only release features tracks, that where lost and forgotten from A.M.'s "Human Coffin". This release, will be Un-Plugged Meaning? Raw studio cuts, that have been remixed and mastered, in Analog. Giving the title? A more personal & raw emotion to each song featured. Outside of Hip-Hop / Rap? A.M., is also a talented acoustical musician. Creating, Writing, and Performing select songs and tracks for those, whom appreciate acoustic styles of music & forms. A.M.'s Acoustic Music is? Dark and Melodic. Almost in the form of Johnny Cash, but without the Country Feel nor Twang. Will this Album Cost? Yes! Yet? Out of Courtesy to Your Wallet? It will be Below $2.99 (USD).
MORE FOR FEBRUARY...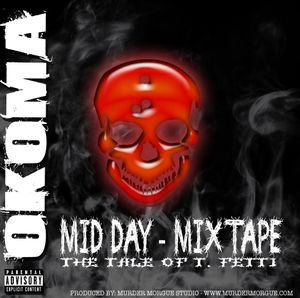 MID DAY - MIX TAPE - "The Tale of T.Fetti", by: OKOMA (final cover art will vary):
If You are into Hardcore Rap? Then OKOMA, is Your Artist. Who is He? OKOMA, is another diamond in the Rough, that Hex Fallen, has known for a bit, as a family friend, & knows? Is one of the 918's hardest underground rappers, in the territory. Yet? Has remained truly underground. Known only to select crowds and venues amongst the state of Oklahoma. This is a Sooner Born & Bred. Telling the Tales of his Past & Present. OKOMA (formerly known, as T.Fetti), has been making music for over 8 years... Now? OK, has merged with Hex Fallen, as his producer to finish this Mix Tape & an upcoming LP Release! Which Both, will be hosted and released by: Murder Morgue Records (www.HexFallen.com & www.MurderMorgue.com). After 6 - 8 months? OKOMA, is slated to join forces & become, an Official Artist, with Murder Morgue Records. OK, will join the ranks of the Forbidden Ones, this Year & Appear, at all slated, "Rise of the Forbidden Ones - Tour Shows/Events/and Performances.
The MID DAY - MIX TAPE - "The Tale of T.Fetti", will be "Free", once it is Released this Month.
This is One Artist, with the Murder Morgue! You Don't Want to Miss.....