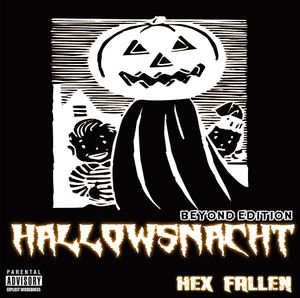 22 MARCH 2016: Hex Fallen, will be releasing: "HALLOWsNACHT - BEYOND EDITION": 
What is This? In 2007, Hex Fallen released a promotional street & online only title called: "Children of the Night", which was 9 tracks & only available on Myspace, in 2007. From that title and era? The original version of his song: "Nocturnal", was featured on the Indie Horror Film: "The Stitcher - by Next Monkey Productions & V.C.I. Entertainment". In 2009, Hex Fallen re-released the title in a distributed version called: "OF the NIGHT - Single". Which was sold online & via www.MurderMorgue.com, early version of the Morgue Store
:HERE:
. 
In 2012?
Hex Fallen, combined all the efforts, of the Of the Night Series of Release's into the original 2012 online release of: "HALLOWsNACHT". Now that it is 2016? Especially, since Hex Fallen, believes music is Immortal.... Hex Fallen, has decided to release this special edition version: "HALLOWsNACHT - Beyond Edition", for this year....
This version, will be the last time the 14 tracks featured on the title, will be addressed or given to the public.
The title, will be released by us @: www.MurderMorgue.com :HERE:, from within our official online store & shop - The Morgue Store. Hardcopy versions, will be made available upon request & also latter this year.... Stay tuned for March 22, 2016! History, is about to be reborn....
This release, will also be forever available from Murder Morgue Records after its release date....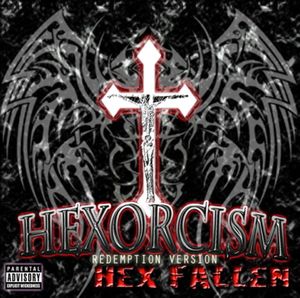 SAME DAY:
We release... Hex Fallen's "HEXORCISM - Redemption Version", at the Morgue Store
:HERE:
When Hex Fallen, started in music. HF, belonged to various bands & worked with various groups, in entertainment. Within his local area for 5 years. Before deciding to go solo... Of course? HF, was also full fledge a member of the Military hardcore, in those times (finally getting out in Summer 0f 2012). The original: "HEXORCISM - Hard Copy & HEXORCISM - Digital Copy", was Hex Fallen's 1st Full Length Solo Release; circa - 2012-2013. Meaning? First Full Length Album, that was self distributed, via www.MurderMorgue.com & various online stores & services, at the time.... 
This title, will feature 10 tracks, that have all been revamped & strengthened into a dynamic force.
We wish the original versions, where as powerful, as these tracks are now, but that's Life... Either Way? You will be introduced to this title March 2016. Of which? This title, will also be available forever here at Murder Morgue Records. After it's release date this March.... Stay Tuned!