First Off! January 2016's NEWsLETTER, will be sent to all mailing list members tomorrow!
There's a few surprises in there, that only our mailing list members will receive first! We will disclose some hints on future projects. Another New Artist. To include other details about upcoming events for Rise of the Forbidden Ones Tour! January, is now a serious month of planning & conjuring up some of the best flavor we can think of... For You! Which? At the end of the day? Is what it's all about!
Album Release Info:
Some have already had questions? Some have even been worried? Don't Be! We are getting things and matters in order now! Some of the following is taking place with current "New" Release's! Here is what is going down....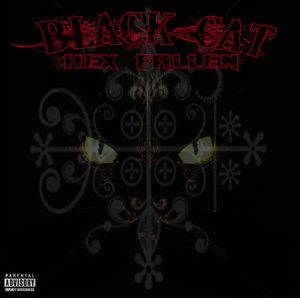 Hex Fallen's New Release: "Black Cat": 
Has Now Dropped in a Digital Form, here at www.HexFallen.com & www.MurderMorgue.com, at this time. It will be distributed February 2016! With the "New" Distribution Company & Channel. We have chosen for all Murder Morgue Records Artist's Future Release's! This title, has released via our official instore the Morgue Store, with select tracks! More will be added Soon!
Why has the full version not been released?
We had a hiccup the 2015 Holiday Season, that was out of our control! HF, also had a major issue with 6 of the tracks, that where sent before Christmas 2015 to Mastering. In Short? He didn't like the finals. So he is requiring, that they be fixed. Before moving further! So be patient! This is out of our hands & HF's! We want to provide the best! Of course? We do our best, because? Everything we do is? Out of our own pocket! We do our best, within our financial means....
Remember? We literally D.I.Y. (do it yourself)! No One Owns Us! We all own ourselves! With Allegiance to the Sacred Circle, that is Murder Morgue Records....
Now? Minus the Bullshit, that has happened! Once the tracks have returned? They will be uploaded to the current digital version! The current price in the Morgue Store? Will remain the same! HF, wants this title easily in the hands of everyone, that wants to own it! HF, is literally looking out for his fans by doing this.... As the cost out weighs the gift!
By the end of February, this title will also have the Hardcopy Available! Well why is it going to be $11.99? Well the cost of making it? Printing is expensive these days & we also have to make something for our effort. It's only fair! Don't worry! If your an official member of our mailing list. You will get to hear about other types of titles you can get your hands on soon, in this months edition of the Morgue Backstage! Not a Member? Sign Up
:HERE: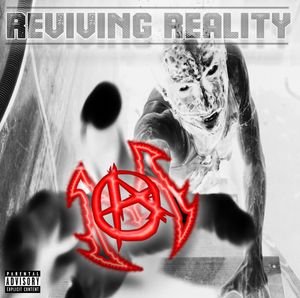 A.M.'s New Release: "Reviving Reality":
Is Officially Here! The digital version, is now available! A Shipment, of Hardcopies arrives, in the mail this week, at Murder Morgue Records! We will have them available in the Morgue Store Soon! The album, will also be distributed by February 2016, via our new arrangement with a new distribution company we will be working with for all future release's! This distribution company, will allow our features to be available on most everyone's favorite online purchasing stores or channels....
NEW ARTIST...........................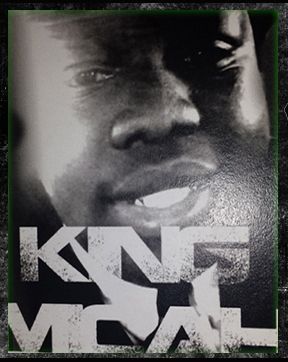 KING MICAH (a.k.a. Magic Micah):
Will be officially joining Murder Morgue Records, as an Official Artist! This Saturday!
K.M., will sign to Murder Morgue Records for a short run! King Micah, is a interesting breed of artist! Why? Not only does he rap, but he is also a professional magician and actor. Magician W.T.F.? Review a bit of his abilities
:HERE:
He seriously has skill in the art of Illusion & Mentalism! To include? Having skill in Hip-Hop / Rap! If your a fan of 2-Short or Afro Man? Then King Micah's Lyrics & Music, will give you something to chill too! K.M., is the lighter side of Murder Morgue Records. Creating a style, that molds a truly chill & lets party attitude!
King Micah, is currently working on his mix tape / demo: "Music is Magic", with Hex Fallen, at Murder Morgue Records Studio! Hex Fallen, is producing a dynamic demo for King Micah's Brand! You don't want to miss this! In fact? This month? We release his single, "Dreams" from "Music is Magic", via the Morgue Store! Stay Tuned!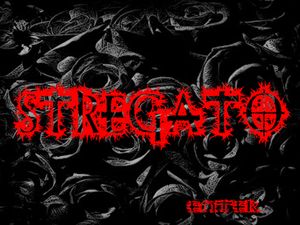 STREGATO: Will Release Their First Collab Title: "I'M DEAD to YOU"! Later this Year:
 The New Duo! Who's Members are Drew Micheals & Dante Durrell. Will be Hitting the Ranks of the Morgue Soon! This Duo, is already Official Artist, with Murder Morgue Records! Yet? 2016! Will be their year to work, as a DUO!
Why have we never heard of them? Why are they not on Social Media? Why?
Because.... The Stregato, are a secret and shadow! Far darker than even Murder Morgue Records other Official Artist, or any other artist, in the industry! You want them! You have to find them! Luckily! They move like assassins in the night! Their New Official Home? Is... www.MurderMorgue.com!
There is a Rumor? That they could already be current members of the Murder Morgue's Official Artist Stable, but We Can't Confirm nor Deny, such info at this time... It's Still A Little Classified!
"It's Them Fuckers A.M. & Hex Fallen! God Damn! Cut the Horse Shit Assholes!" - Rufus Gator.
Stay Tuned....
We Always Have More in Store here at: www.HexFallen.com & www.MurderMorgue.com! We also have a ton of flavor for our official online channel: Morgue Vision T.v.; We will be creating a New Youtube for the Channel, while our artist keep their respective feeds. Also? Morgue Raw Mic JamZ, will pick up this March 2016! Live, via Periscope! With Morgue Vision T.v.: There will be Music Videos! Lyric Videos to all Artist Songs! Some Short Films! We are also? Reviewing clearance for two regular hosted shows.... Stay Tuned....
- Murder Morgue Records Staff.