Already They Say... "2016! Is A Year of Change!"
If This is True? Then Things are Changing Quickly @: www.MurderMorgue.com - www.HexFallen.com & Here @ Murder Morgue Records..... Here are some quick updates you need to know about? Updates! That didn't make this months: Morgue BackStage NewsLetter!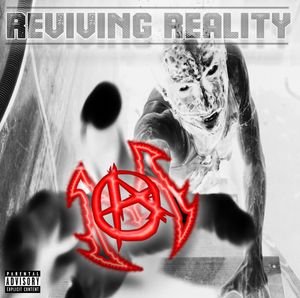 We are Awaiting the Arrival of A.M.'s "REVIVING REALITY" Hard Copies in the Mail Soon!
There have been many requests for Hard Copies vs. the Digital Version We Offer! Well For Those That Wanted Them? You Got Your Wish! Hex Fallen & A.M., will announce details on this matter soon! Reviving Reality? This is A.M.'s Second Release, with Murder Morgue Records. An 8 track journey, that shows a original twist to Hip-Hop/Rap, that represents, the Music from the Beyond Sound, that Our Artist Represent! A.M. Put His Soul into This One! So whether you want Digital or Hard Copy Versions? The Title, is Officially
:HERE: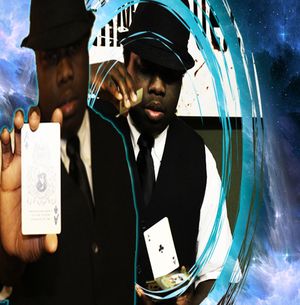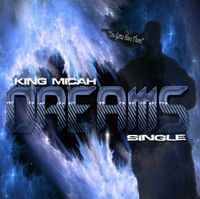 KING MICAH, is NOW an OFFICIAL ARTIST with Murder Morgue Records & www.MurderMorgue.com!
Being a Hip-Hop/Rap Artist, is K.M.'s Bread & Butter! Yet? This Artist, is also a professional magician! You can Review some flavor
:HERE:
Currently? King Micah, is undergoing & performing some magic of his own! King Micah, is working with Hex Fallen for his Upcoming Title: "Music is Magic", which will be a 5 track Demo/Ep released this Spring/Early Summer! 
At this Time?
You can preview and even purchase one of the tracks from this upcoming title. "Dreams", is a current single King Micah offers from the "Music is Magic - Demo/EP". Feel Free! To Contribute to his cause...
Get Your Copy of, "DREAMS"
-
:HERE:
You will be able to witness King Micah, in action, this Year! King Micah, is One of the Official Forbidden Ones for the Rise of Forbidden Ones Tour - Murder Morgue Records is Currently Managing & Hosting for 2016! Be Vigilant & Check for Dates
:HERE:
(they arrive soon)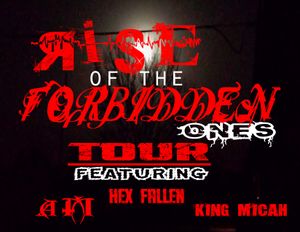 FEATURING: A.M. - King Micah - & Hex Fallen! Rise of the Forbidden One's!
Is Murder Morgue Records & Our Official Artist's 2016 Run of Shows! Put under the banner of: "Rise of the Forbidden One's"! What does Rise of the Forbidden Ones Mean? Simply Put? We are artists, that refuse to sell our souls & selves to the Machine! We refuse to be controlled by a system, that is depraved and seeks only to destroy the minds of people & those, in Entertainment! We thus are.... The Forbidden Ones! The One's, that the System, will have you Believe are Trouble & Attempt to Get You to Ignore Out of Fear! With Us The Fear, they Feed You... Dies! We are the Anti-Virus to Cleanse Your Mind & Set You Free.... We are Music from the Beyond! 
Official Dates for This Run? Will be Added
:HERE:
,
in April!
For Now You Will See Morgue Raw Mic Jamz Dates? Morgue Raw Mic Jamz? Those are a constant side project here @: www.MurderMorgue.com, that Allows our Officials & Special Guests to Showcase their Material & Art!
The Watcher (Hex Fallen) - The Vampire (A.M.) - The Magician (King Micah), are now Setting the Stage! For One Intense Year! Be on the Look Out...
You can Also Request Us in Your Area...
:HERE:
 and? We Will Make it Happen!
Also? With Rise of the Forbidden Ones? You have witnessed our First Promo of Five! We are also compiling footage for a 15-30 min. Short Film! In Honor of this Adventure! Once the Tour is Over? We will work a measure to do a DVD & STREAM Feature,of All Performance Footage, Artist Background, Artist Interviews, Music, & More! Stay Tuned...
We also? Will Have A Professional D.J. On Board for Each Show! To include? Select Special Guests! When each Show is Promoted! You Will Know More About This?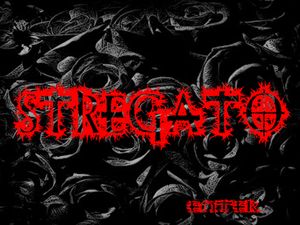 Dante Durrell & Drew Michael's... "Witch" Make Up the Dynamic Duo, of STREGATO!
Hit the Murder Morgue Studio next month to begin putting down their next Title Together.... Who are these Two? Well? Rumor, has it? It could be Hex Fallen & A.M.? Yet? We don't really know, because if it is? Then these two surely are not themselves when they combine.... STREGATO, is a Dark Acid Trip Merging and Fusing Matter & Anti-Matter into a Cryptic serenade of: Hip-Hop/Rap, Dub, Industrial, Metal, Goth, & Any disturbing form of the Blackest Magik You Could Imagine! You may think you have heard Wicked Shit Before... These Sick Fucks! Breathe A Whole New Essence into It's Meaning! The Irony? This will be the Darkest Shit to Hit the Indie D.I.Y. Market Soon....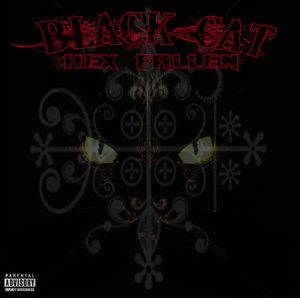 WHAT IS GOING ON with BLACK CAT?
Which is Hex Fallen's 3 Full Length Solo Release. Currently? There is a Special Digital Version Available
:HERE:
The Hard Copy Version, is Well On It's Way! There is Always a Method to Hex Fallen's Insanity! What Doesn't Make Sense Now? Will Soon.... 
Just Wait.... It Will Cross Your Path Soon! 
"BLACK CAT - BAD LUCK - CONJURE YOUR NERVES....."